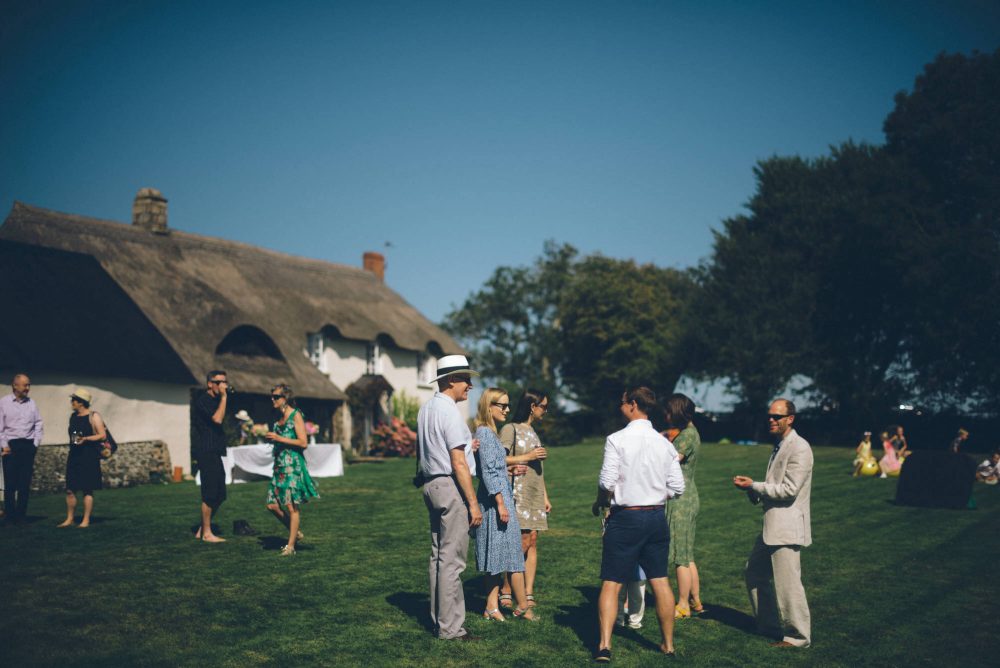 Weddings
Frequent Questions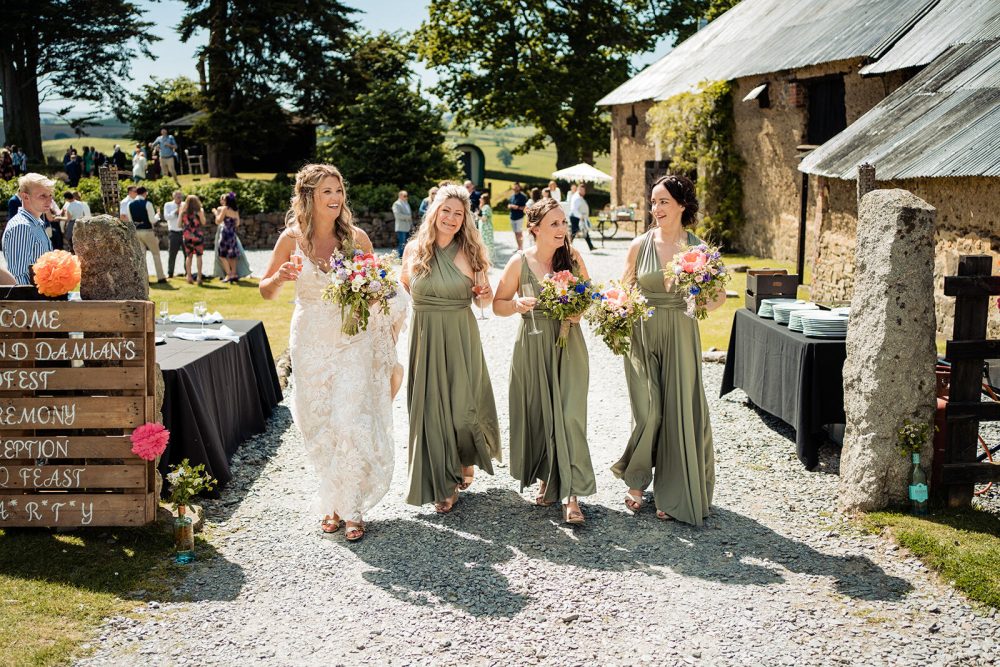 Your questions answered...
DJ/BAND EQUIPMENT

Q. What do you have in terms of equipment and speakers that we are able to use?
A. We have a PA system with speakers/ microphones which you can either put a play list through or a DJ/Band can attach their own equipment. This is portable and can be set up in and outside. Staff will be on hand on the day to move it where you require and set it up.
Q. What time can the band play until?
A. The band can play until 11pm. After that you can switch to a DJ or playlist until 1am in the Party Barn.
ACCOMMODATION
Q How much is the Shepherd's Hut?
A. £100 per night, it is heated and linen is provided. You can sleep a further two kids on a bed below the main bed (bedding not provided).
Q. What is the charge for people bringing their own caravan/tent?
A. It costs £30 per night for tents and campers. An electric hook-up is £20 for a weekend.
Q. What do the caravans offer and how much are they?
A. The caravans have gas shower, cooking, fridge and heating. We have 6 electric hook ups which cost £20 each. Bedding is not provided. Please call Sarah on 07933028347 for prices and availability. NB. We would advise guests that book the caravans have had experience with staying in caravans before as we often find user error is the cause for alerted problems and cannot guarantee staff will be on hand to help at night.
Q. How much are the Camping Pods and what are they like?
A The Camping Pods are very simple, which is why we don't charge much for them. They all have a double futon bed. We do not provide bedding. They are £70 a night. They do have lighting and a battery bank for charging phones.
Q. How many people does the on-site mobile home sleep?
A. The mobile home sleeps 6–8 guests. It has three bedrooms, one double and two twins, which can also be made up as doubles, then there is a pull-out bed in the living room which is a double. The cost of this is £300 for the weekend.
Q. Are towels and bedding provided in the farmhouse?
A. Yes, towels and bedding are provided in the farmhouse and Shepherd's Hut.
Q. Is there an iron and ironing board for us to use?
A. Yes, there is an iron and board in the farmhouse.
BAR & STAFF
Q. We would like a paid bar after dinner, do we need to provide glasses or staff for this?
A. The bar is run by the venue. We will provide everything including staff. Please note: drinks will be served in plastic drinkware after 9pm.
Q. Can your staff help to serve the post ceremony drinks?
A. No, unfortunately our staff only work behind the bar. The catering staff would normally do this.
Q. Do catering staff need to be employed to hand out canapés?
A. Our staff do not get involved with the food. You would need to hire your own catering staff to do this.
Q. When will the paid bar be open from and to?
A. We normally open the bar after the ceremony, and it is open until 1am.
Q. Who will be responsible for clearing the tables after the wedding breakfast?
A. The caterers normally clear the tables. However, if our bar staff are available, they will always help. Any unpoured wine/drinks on the tables will be put to one side for you.
Q. We would like to offer alternatives to bubbles for the reception drinks and an alternative to wine on the tables – is that ok?
A. You can provide an alternative as long at is of equivalent alcohol content, such as a 330ml bottle of lager, Aperol Spritz, Pimms. A 125ml glass of Prosecco is 1.5 units and half a bottle of wine is 5 units.
Q. Who will be responsible for pouring and serving our toast drinks?
A. This would be done by the catering staff.
Q. With regards to the paid bar, is there a specific amount that must be reached before the end of the wedding?
A. A minimum spend of £1,500 is needed on the bar, anything less will need to be made up for.
Q. What time does the bar close?
A. We will close the bar and main Party Barn at 1am. After this, you can continue to celebrate in the Games Room if you wish
CATERING
Q. Do we need to rent kitchen equipment or is this provided?
A. You will need to rent your own kitchen equipment, including ovens – we have electric for two turbo ovens and a warming oven. Anything else would be run on gas.
Q. Do you have any BBQ facilities we could use for the weekend?
A. Yes, we have a charcoal one, you will need to supply the charcoal.
Q. Do you provide crockery (plates/bowls/cutlery)?
A. We do not provide crockery, however we can provide an assortment of glassware for the tables including 120 water and wine glasses and 240 flutes. Fanfare are good for hiring equipment. https://fanfareeventhire.co.uk...
Q. Do you serve tea and coffee?
A. We do not provide tea and coffee. Previous weddings used their caterers or provided cardboard cups and instant coffee/tea for guests to help themselves.
Q. Do the caterers have access to water?
A. Yes, there is a sink in the bar and a double sink for the caterers which has hot water.
Q. Are there any fridges and freezers we can use?
A. Yes there are three large fridges and a deep freezer in the catering area, a small fridge in the pool house and a small fridge in the games room. The house has an American-style fridge freezer.
Q. Do we need to pay any fees to bring in caterers on the other days of our hire?
A. No there are no extra fees for catering and you have complete freedom in regards to caterers throughout your hire.
SEATING AND BARN
Q. How many guests can the venue accommodate? Day and evening?
A. The venue can have up to 140 day guests using the main barn or up to 200 guests if you hire a marquee. We can host up to 200 in the evening.
Q. How many wooden tables are there? How many people can be seated?
A. You can seat a maximum of 140 guests. If you would like the stage set up throughout the meal, you would be able to seat a maximum of 74 guests.
Q. What is the set up for babies? Would the parents need to bring their own highchairs?
A. We have 3 highchairs which hook on to the tables.
CEREMONY
Q. Where can we have our ceremony?
A. We have two licensed areas, the chapel and outside in the garden under the
pergola, so a wet and dry weather option.
Q. Who will set up and put away the chairs if it is outside?
A. Our staff will set up and put away the chairs whilst the wedding guests are
busy. If there is a change of plan on the day and the weather changes, we will
sometimes ask guests to help move the chairs to avoid disruption to the timings
of the day.
VENUE AND DECORATION
Q. Are the fairy lights seen in the photos and upon viewing available for use or do we need to bring our own?
A. The fairy lights are already mounted and provided by us.
Q. Are we able to use the candelabras on the tables and do we need to provide the candles?
A. You can use our candelabras. You will need to supply the candles (about 100 standard household candles or 50 double height ones) and our staff will replenish them throughout the evening.
Q. Who will be responsible for lighting the fires?
A. Our staff will be lighting and maintaining the fires for you. Apart from the fires in the house which are operated by the house guests.
Q. What confetti, if any, are we allowed to use?
A. You can use small natural dark red rose petals or lavender only.
Q. Will there be a table to put the cake on?
A. Yes, there are many tables at the venue for you to use as you wish.
Q. What are the guidelines for decorations?
A. You can decorate how you like but the venue must go back to how you found it on departure.
Q. Do you have disabled access?
A. There are steps in all the barns so any wheelchair users will need a hand navigating. There are two toilets which can be used by wheelchair users.
Q. Are fireworks allowed?
A. No, fireworks are not permitted but you can use sparkler fountains and sparklers outside the barn.