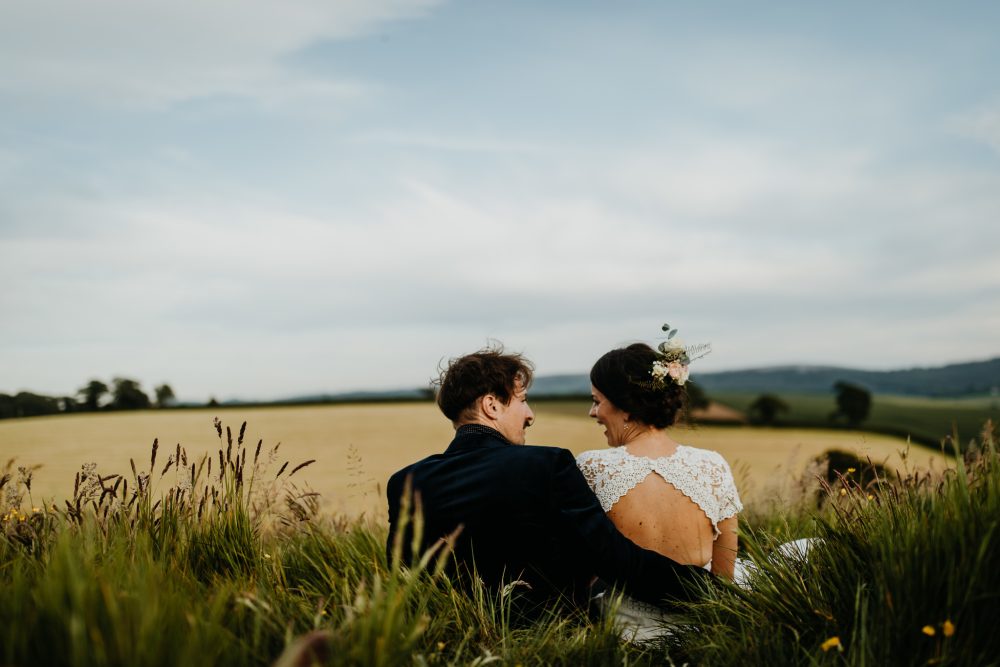 Weddings
The Details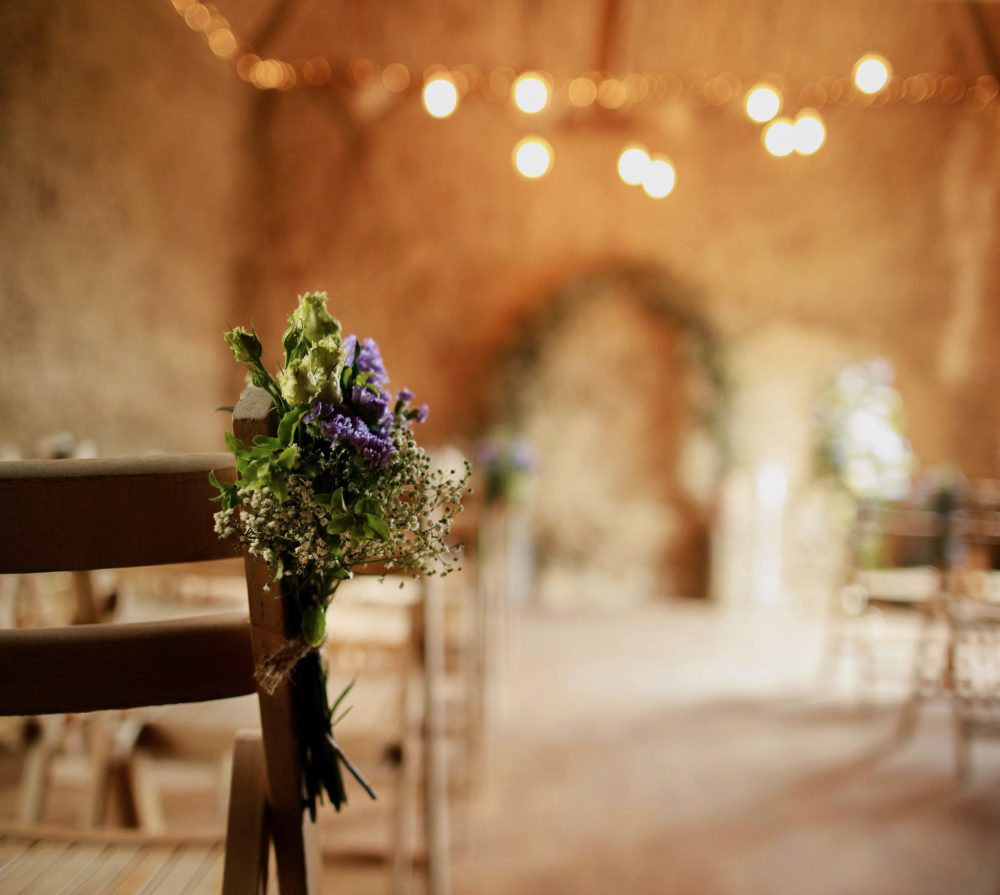 The Day Before
You and your guests can arrive from noon the day before your wedding and enjoy a relaxed afternoon and evening together.
You will have plenty of time to set up the Party Barn and Chapel Barn at your leisure, tailoring the venue to your taste - you are free to do as little or as much as you like.
Once the venue is set, relax with your family and friends. Enjoy the heated pool in the summer months, brand new AstroTurf tennis court all year round and Games Room, including pool table, darts, table tennis and foosball table. Or you could just enjoy the beautiful almost 360 degree views of Dartmoor and rolling hills. 
Our local village pub, within a 10 minute stroll, offers a relaxed atmosphere to enjoy a meal or drink to kick start the celebrations!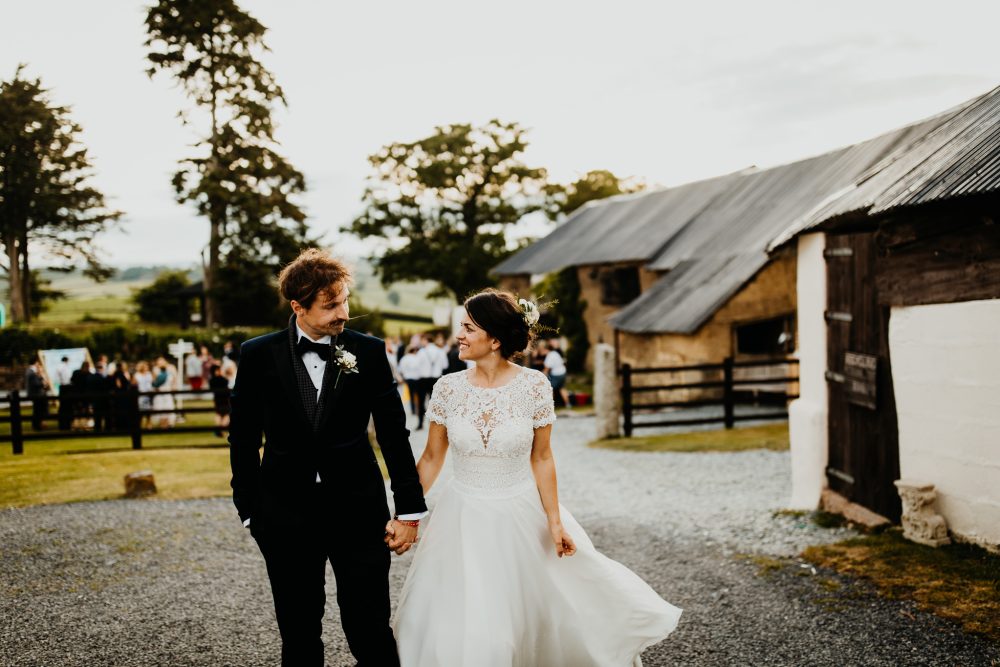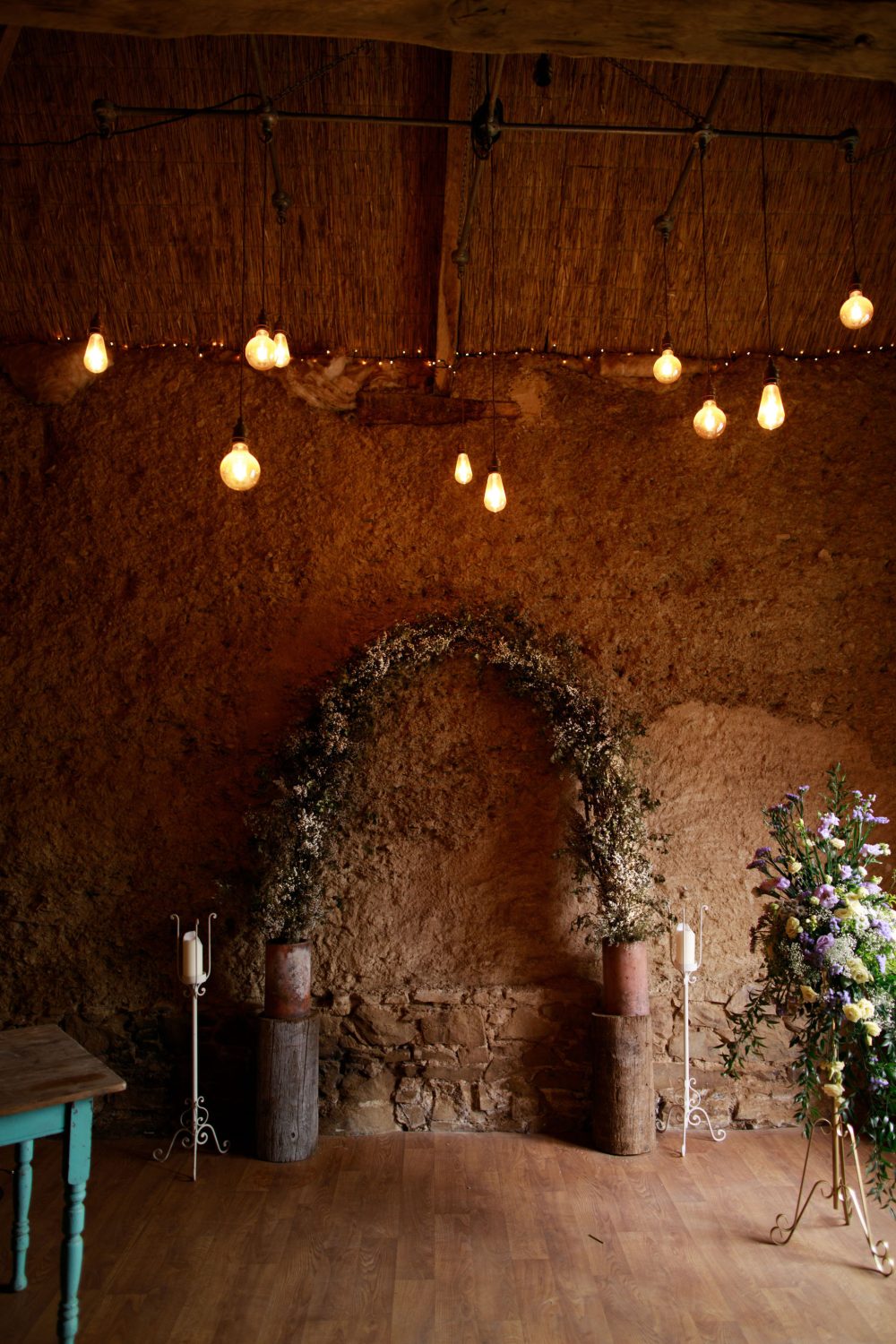 Your Wedding Day
When you wake on your wedding day, with everything already organised and prepared the day before, you will be able to enjoy the morning and focus on you. Some previous clients have hired a breakfast van if there are a lot of guests staying. Myself or my manager will then be with you from around 10am all day until 1am to make sure everything runs smoothly.
The day would normally continue with a ceremony in the Chapel Barn or outside in the grounds at around 2pm, followed by canapés and bubbles on the large lawn or by the pool. We will also open the bar incase guests would like to purchase their own drinks.
If the weather is wet, we have a number of indoor options to ensure your day goes without a hitch.
At around 4:00pm, you would make your entrance into the main barn for the wedding breakfast. Twinkling fairy lights, candles and a roaring fire will greet you and your guests, providing an unforgettable atmosphere and setting.
When the wedding breakfast finishes, the barn will be transformed into the ultimate party venue. Complete with stage for the band or DJ to set up and get the party started! Most of the tables will be removed but some will be left for the evening catering, which we would normally advise is served at 9pm.
Whilst the band sets up, you may wish to cut the cake and as soon as the band is ready, it is often a great opportunity to take to the dance floor for your first dance, at around 7:30pm.
The band can play until just after 11pm followed by a DJ or playlist until 1am. You are welcome to use our PA system. At 1am, we will close the main barn down and you can carry on partying in the pub/games room until whatever time your bodies can take!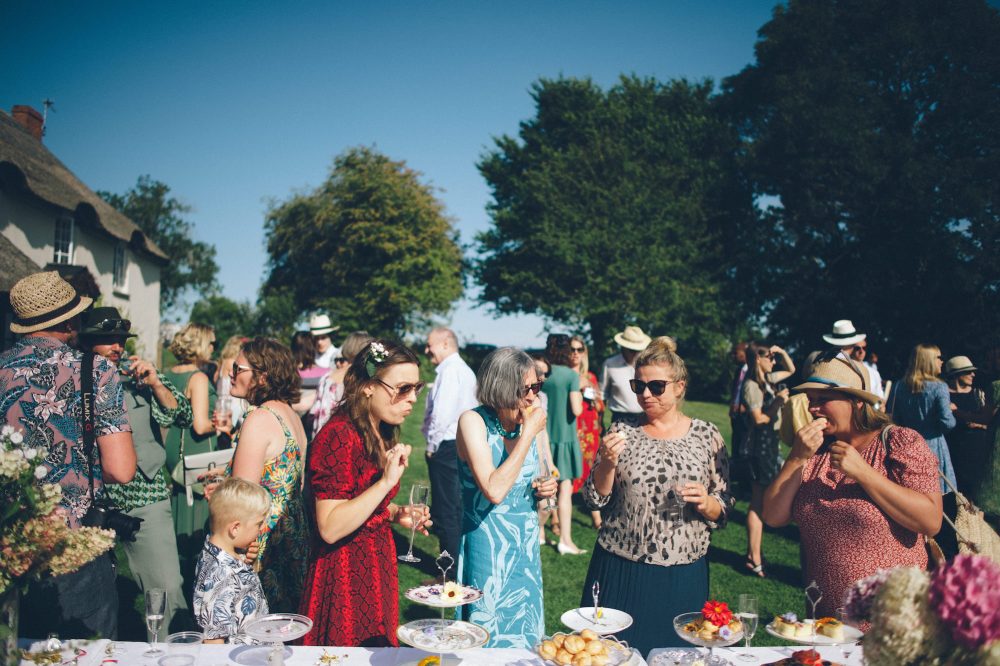 The Day After
For those opting for a Weekend Wedding, Higher Eggbeer will be yours to enjoy for the entire day on Sunday and until midday on Monday morning. Giving you lots of time to properly catch up with your family and friends, enjoying the grounds, pool, tennis courts and games room together. 
We have the catering covered too, with the BBQ area or our pizza oven available for you to use. If it is wet, you may choose to use main barn again but please note that we will not light the candles.
Monday morning is the first time you will need to think about winding down and clearing up, with much clearer heads and a good team of friends and family to help!
For mid week weddings, you can enjoy a relaxed start the day after your wedding, packing up and leaving the farm by midday.